Hello, and welcome to my stop along the December 2021 DigiScrap Parade route!
It's been a lonnnnnnng time since I have been able to fit the quarterly Parade into my schedule and create something for one of these. Have you missed me?! 
Here's a look at the digital goodies I've whipped up for you this quarter…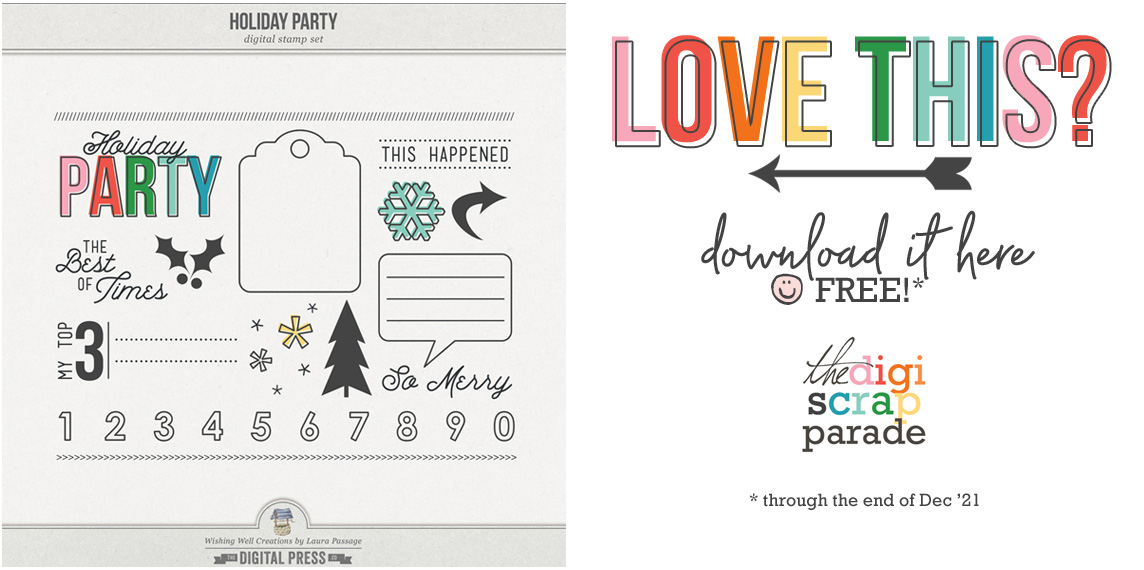 Simply click the preview, above, to download this FREEBIE (or you can also use THIS LINK HERE). To continue following the Parade, use the links that appear below (at the bottom of this page, in bold).

If you landed here at my site today because you're following the DigiScrap Parade from start to finish, then you likely arrived here from the Designed by Soco web site and I'm the last stop — but — if you started somewhere in the middle, you can continue along by heading back to the Rachel Etrog Designs web site, which is stop number one. If you get lost along the way, simply head back to the main Parade web site to view the master list and get yourself back on track! ENJOY THE PARADE!
Enjoy the free goodies you'll find up above… and come check out my shop at The Digital Press! Beginning next week (Monday 12/6) The Digital Press will be hosting its annual "12 Days of Xmas" promotion and we'll have daily $2 deals for 12 days straight… from dozens of designers! You won't want to miss it!