Hello, and welcome to my stop along the November 2018 DigiScrap Parade route!
Here's a look at the Parade goodies I've whipped up this quarter… 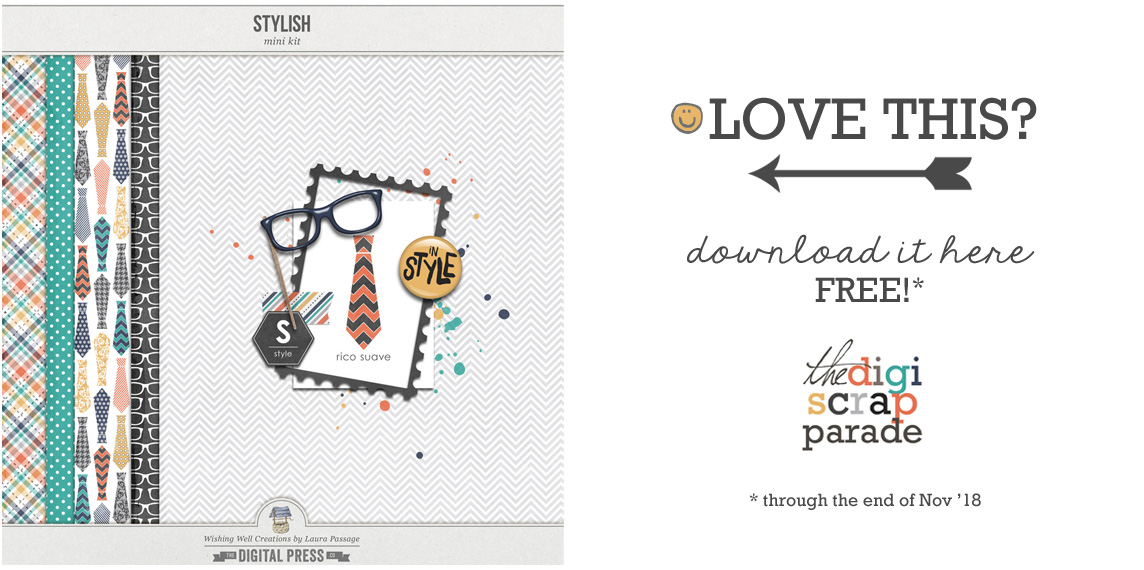 Simply click the preview, above, to download this FREEBIE (or you can also use THIS LINK HERE). To continue following the Parade, use the links that appear below (at the bottom of this page, in bold).

If you landed here at my site today because you're following the DigiScrap Parade from start to finish, then you likely arrived here from Little Lamm Paper Co.'s site and your next stop will be Luv Ewe Designs. If you get lost along the way, simply head back to the main Parade web site to view the master list and get yourself back on track! ENJOY THE REST OF THE PARADE!
Enjoy the free goodies you'll find up above… and come check out my shop at The Digital Press!