Hello, and welcome to my stop along the February 2018 DigiScrap Parade route!
This is where you'll find my FREEBIE download… as well as where you can get a peek at the fantastic digital products I've made available for just $1.00/ea as a part of The Digital Press's PENNYSAVER event throughout the month of February!
First, the Parade goodies… 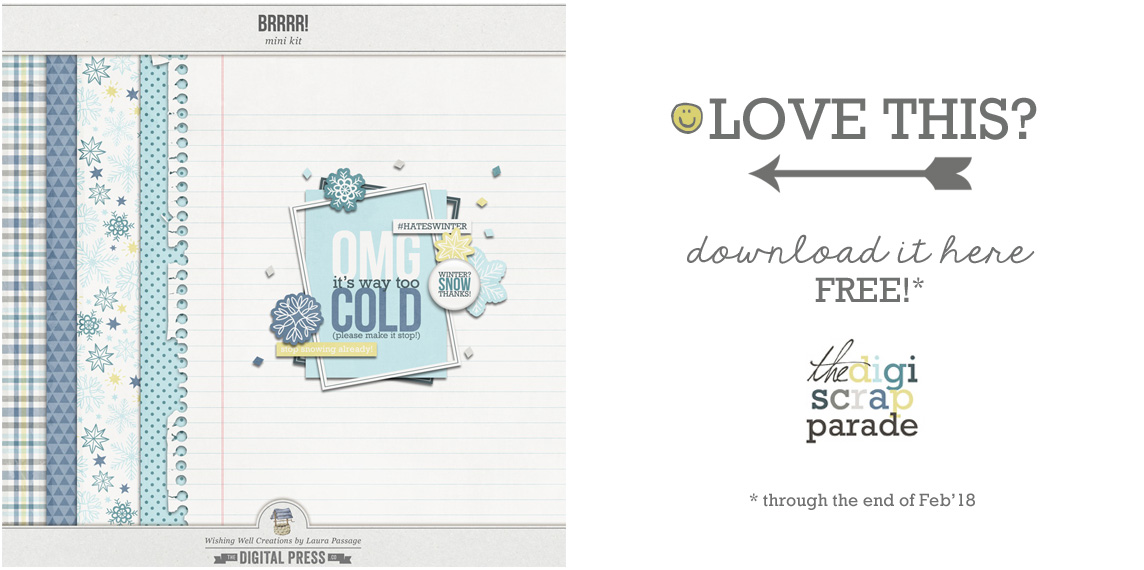 Simply click the preview, above, to download this FREEBIE (or you can also use THIS LINK HERE). To continue following the Parade, use the links that appear below (near the bottom of this page).

Meanwhile, here's a little sneak peek of just a few of my current & upcoming PENNYSAVER items…

…all 4 of the items shown above are already marked down to $1.00/ea, but they won't actually show up in the PENNYSAVER category at The Digital Press for a few more days. You can click through to each of them from here, though, and buy them at the already-reduced PENNYSAVER prices as a sort of "Parade Participant Early-Bird Special"!
You'll also want to make sure you check back here throughout February (maybe bookmark this page for this month?)… because there are many more $1.00 digital goodies on the way — both old and new — between now and the end of the month!
If you landed here at my site today because you're following the DigiScrap Parade from start to finish, then you likely arrived here from Anita Designs and your next stop will be Little Lamm Paper Co. If you get lost along the way, simply head back to the main Parade web site to view the master list and get yourself back on track! ENJOY THE REST OF THE PARADE!
Enjoy the free goodies you'll find up above… and the awesome Dollar Deals that are available at The Digital Press all month long. I hope you have fun with our month-long Pennysaver event at The Digital Press!